How do I limit access to the website?
You can limit access to all published pages of your website.
Open Site settings → Privacy. Then you can either set a login and password, or allow access to the website only from specific IP addresses under "Allow the website to be viewed only by the following IP addresses". Separate IP addresses with a space.
Unfortunately, you can't limit access to selected pages of your website.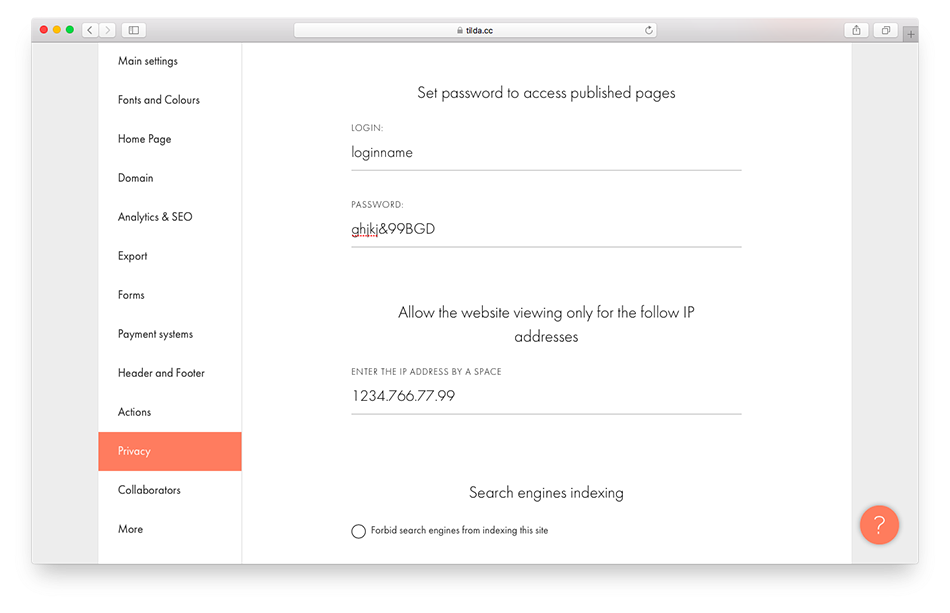 Learn more about limited access: https://help.tilda.ws/limited-access
Was this answer helpful?


Views: 7646